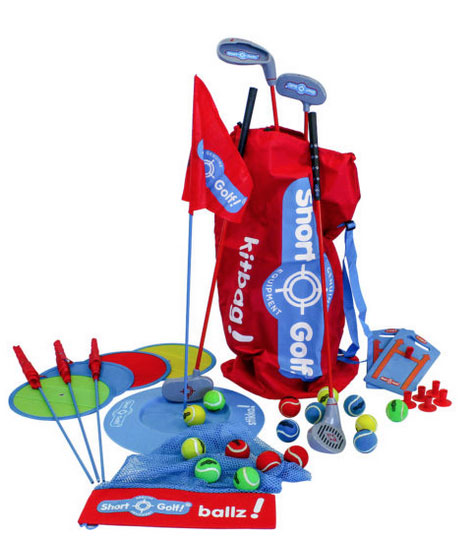 Formations Short Golf

Learn from the Pros
ShortGolf® is specifically designed to make learning golf fun and easy. ShortGolf's team of experienced PGA professionals have developed a turn-key program that makes teaching the game simple and effective for coaches, teachers, camp instructors and league operators across the globe.
Everyone can play!
ShortGolf® has a great "feel" that emulates traditional golf, making it a fantastic and fun activity for the entire family to enjoy. With a broad range of club sizes, everyone can join in! Kids, parents and grandparents can participate in learning the game, playing in a league, or just enjoying some backyard games during the family barbecueShort.